Ideal for facilities
that prioritize both playability and appearance.
The XP series continues to evolve, while maintaining its excellent playability and safety. Hibrid-Turf XP-mono was created by newly applying Sumitomo Rubber's high-durability production method to the XP series. This realizes outstanding durability, while retaining the same sense of volume as the tape-yarn fiber.
New specifications, with high strength and extra-long elongation added to the XP Series.
Sumitomo Rubber's high-durability production method achieves XP Series turf that is highly tear-resistant while maintaining the same sense of volume. Moreover, because of its extra-long elongation, the yarn (fiber) is even more supple, boosting the safety of players by softening the impact of rough plays. This is the highest grade in the XP series, combining strength and pliability and greatly exceeding the durability reference value established by WR (World Rugby).
Twisting endurance test result (yarn alone, Sumitomo Rubber's own test)

Yarn tensile strength image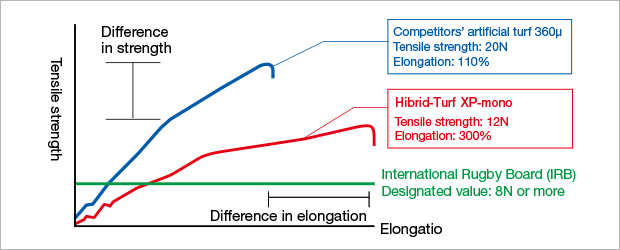 Tensile strength and elongation of yarn
High strength and elongation combine for safer and more natural-feeling play.
Color and feel closely simulate those of natural grass.
A tricolor scheme (dark and light green plus beige) achieves coloration resembling that of natural turf, and the specs realize the sense of volume for which the XP Series is known. In addition, wackle deformation of the yarn makes the fibers stand up like real grass, maintaining a natural turf feel over long periods of time.
Fibers stand up strongly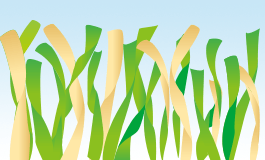 XP-mono with wackle eformation applied
Fibers stand up weakly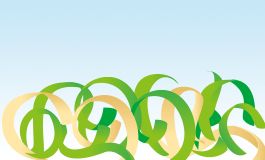 Conventional monofilament with curl deformation applied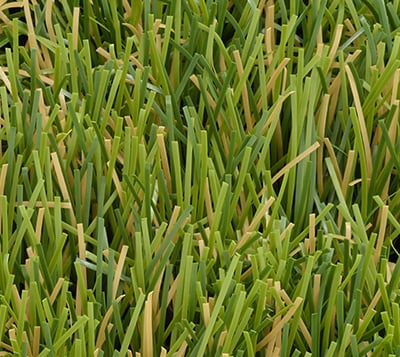 Tricolor XP-mono
Structure of strong and supple yarn.
The flat-type yarn used for Hibrid-Turf XP-mono prevents age-related degradation with a horizontal-vertical golden ratio, and maintains stable performance over the long term. It has a supple feel, with fiber (yarn) resistant to breaking, falling out, and curling. With strong holding power, it also curtails scattering of filling material.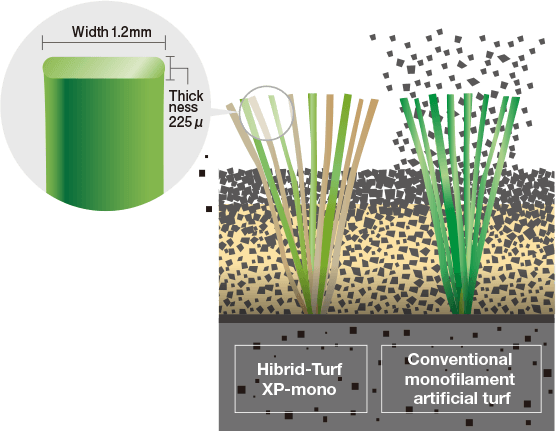 Filler scattering comparison of XP-mono and conventional monofilament
XP-mono when ball rebounds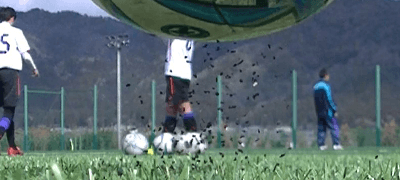 Conventional monofilament when ball rebounds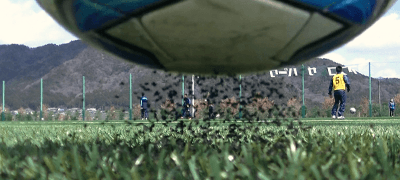 Structure of Hibrid-Turf XP-mono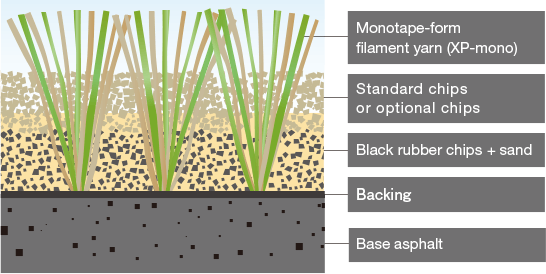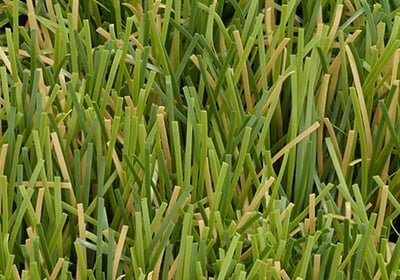 Hibrid-Turf XP-mono standard specifications(Product no.: XPM-55/XPM-65)
Artificial turf
Pile
Material
Super durable polyethylene with temperature-rise suppression specifications
Shape / width
Monotape-form filament yarn / 1.2mm
Color / Grass length
Field green / lime green / beige
Grass thickness / turf thickness
225μm/17,120dtex
Base fabric / Backing
Compound of plain-woven PP fabric with polyester fibers / PE/SBR latex
Filling material
Sand / Rubber chips
Granularity-adjusted special silica sand / fine-grained rubber chips, resin chips